Julia Boyd
Panel Mediator | Nationally Accredited Mediator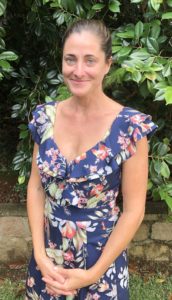 Julia has extensive experience in commercial law having worked in both global and regional law firms since her admission to the Supreme Court of Queensland. She holds a Bachelor of Laws (Honours) and Bachelor of Science. She has a broad range of experience including property development, leasing, management rights and body corporate issues, general property matters, sales and acquisitions, business transactions, franchising, as well as neighbourhood disputes.
Her experience ranges from acting for publicly listed companies to smaller business operators and individuals on a broad spectrum of issues including:
Acting for vendors and purchasers of residential and commercial land and buildings.
Negotiating, drafting and managing the sale of a wide variety of businesses such as hotels, restaurants, management rights, childcare centres, gyms, and retail shops.
Acting for both Body Corporates and owners in community title disputes.
Negotiating with adjoining owners in relation to surrender of existing rights, easements, dividing fences, encroachments and covenants.
Acting for developers of high-rise buildings, townhouses and flat land subdivisions to structure integrated titling regimes bringing together the commercial, retail and residential components of property development projects.
Drafting complex contract packages for purchase or sale of development sites.
Managing pre-sales processes and other development issues impacting on various projects.
Acting for franchisors and franchisees.
Negotiating and drafting commercial and retail leases for a variety of businesses.
Advising clients in residential, retail and commercial tenancy disputes.
Julia is passionate about helping people resolve disputes respectfully in a cost effective manner. A natural mediator, Julia joined the Clark & Associates team in 2019 as a trainee mediator and became accredited in 2020.