Kate Clark
Legal Director | Lawyer | Nationally Accredited Mediator | Accredited Family Dispute Resolution Practitioner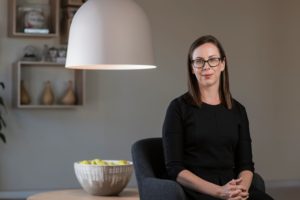 Our Legal Director Kate is a highly experienced mediator and lawyer.
Pursuing her passion to change the way people resolve their disputes, Kate established Clark & Associates in 2017.
Kate has extensive mediation experience in areas including interpersonal, community, workplace, corporate and government.
Kate was admitted as a Solicitor of the Supreme Court of Queensland and the High Court of Australia in 2009. She is a Nationally Accredited Mediator and an Accredited Family Dispute Resolution Practitioner with a strong academic background in key areas of Law and Behavioural Science (Psychology).
In addition to her mediation practice Kate has worked as a lawyer for highly regarded law firms predominately in areas of family, criminal, domestic violence and professional discipline, appearing before Federal and State Tribunals and Courts at all levels.
She has also worked for both National and State Governments in the Family Court of Australia, Court of Appeal and Queensland Law Reform Commission.
Additionally, Kate has provided pro bono legal advice as a Volunteer Solicitor at community legal centres in Queensland since 2009.
Kate engages in trauma-informed practice and resolves matters in a pragmatic, resourceful, compassionate, restorative and dedicated manner.
Kate is a registered Family Dispute Resolution Practitioner with the Attorney General's Department and can issue Section 60I Certificates.
Kate was named National Finalist "Thought Leader of the Year" in the 2020 Lawyers Weekly, Women in Law Awards and was celebrated for her impact and influence of women in the legal industry in the McCullough Robertson Year 101 Women in Law Initiative.
As well as being on the steering committee for the Sunshine Coast Bar Association - Professional Development Day, Kate regularly delivers continuing professional development lectures on family dispute resolution, restorative justice, dispute resolution and trauma-informed practice.
Kate has been coaching and supervising mediators and family dispute resolution practitioners since 2019. Additionally, Kate mentors early career lawyers and founded the Legal Job Application and Interview Skills Weekend for University of the Sunshine Coast law students in 2021.
Locations:
Brisbane
Sunshine Coast
North Queensland
Melbourne
Professional Memberships:
Queensland Law Society
Australian Mediation Association
Resolution Institute
Australian Association for Restorative Justice
Restorative Practices International, Professional
Family Law Practitioners Association (FLPA)
Blue Knot, Professional
Read testimonials
Client feedback about Kate