Lily Brisick
Panel Mediator | Barrister-at-Law | Nationally Accredited Mediator | Accredited Family Dispute Resolution Practitioner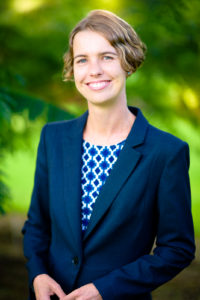 Lily is a Nationally Accredited Mediator and Accredited Family Dispute Resolution Practitioner and has facilitated mediations in restorative justice, family and workplace disputes since 2019. Known for her professional but supportive and gentle style, Lily is highly regarded by clients and the legal profession. Lily is a fully formed mediator with exceptional conflict resolution skills.
Lily subscribes to Clark & Associates values and is passionate about assisting people navigate their way through structured mediation processes designed to empower its users.
In addition to her mediation experience, Lily has worked in the criminal law system since 2004 when she took up the role of Associate to several District Court Judges. After admission as a legal practitioner in 2006, Lily worked as a criminal defence solicitor, before joining the Office of the Director of Public Prosecutions in Maroochydore in 2007. There she worked as a Legal Officer and, from 2008, a Crown Prosecutor – appearing on many sentences, trials and other proceedings in Maroochydore and Circuit Courts around Queensland. Lily is now a barrister based on the Sunshine Coast practicing predominantly in criminal defence.
Lily has spent a lot of time with Judges, victims of crime, police, defendants, lawyers and witnesses, from a wide variety of backgrounds. She understands the deep, different and ongoing effects that dispute, conflict and traditional Court systems can have on people.
Locations:
Professional Memberships:
Queensland Bar Association
Australian Association for Restorative Justice