Penny Feil
Panel Mediator | Solicitor | Nationally Accredited Mediator | Accredited Family Dispute Resolution Practitioner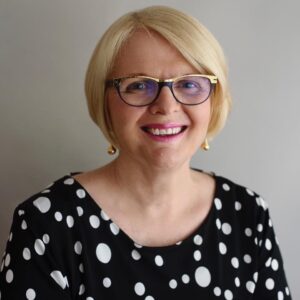 Penny was admitted as a Solicitor of the Supreme Court of Queensland and the High Court of Australia in 1982. She holds a Bachelor of Arts and Bachelor of Laws from the University of Queensland.
Since 1991, Penny has conducted thousands of mediations throughout Queensland and interstate in family law, child support and de facto property disputes.  She has been engaged as a mediator for private and public sector clients in the areas of commercial law, workplace facilitations, Family Provision Applications and retail shop disputes.
Penny has been a panel mediator with Legal Aid Queensland since 1991.
Penny is a registered Family Dispute Resolution Provider with the Attorney General's Department and can issue Section 60I Certificates.
Penny is a member of the
Queensland Law Society
Sunshine Coast Law Association
Downs and South West Law Association
Australian Institute of Family Law Arbitrators and Mediators (AIFLAM)
Family Law Practitioners Association (FLPA)
Law Council of Australia – Family Law Section
Resolution Institute – Fellow Member
Women Lawyers Association of Queensland
Queensland Collaborative Law
Australian Association of Women Judges
Since 2009, Penny has been appointed as a sessional member of the Queensland Civil and Administrative Tribunal (QCAT). Penny was a member of the Mental Health Review Tribunal from 2005 to 2017. Penny was engaged by the Child Support Agency as a Senior Case Officer conducting reviews of child support assessments for 13 years.
Penny is engaged by Bond University and QUT as a mediation coach and an assessor of students undertaking their accreditation as mediators.
Penny has been a short-listed finalist of the Women Lawyers Association of Queensland Regional Woman Lawyer Award.
She has been recognised by her peers in the Doyles List as a recommended Family Law Mediator in 2017 and 2018, and as a Leading Family Law Mediator in 2019, 2020, 2021 and 2022.
Penny has delivered papers relating to mediation at numerous conferences since 2005.
She is a past member of the Queensland Law Society Alternate Dispute Resolution Sub Committee.
Penny is a member of the LifeFlight Sunshine Coast Regional Advisory Committee.
Penny has been a Panel Mediator for Clark & Associates since December 2021.
Locations:
Brisbane
Sunshine Coast
Toowoomba